Kudos to the Gals by having a non-violent protest march across the nation.
In the meantime, a great time was had by all.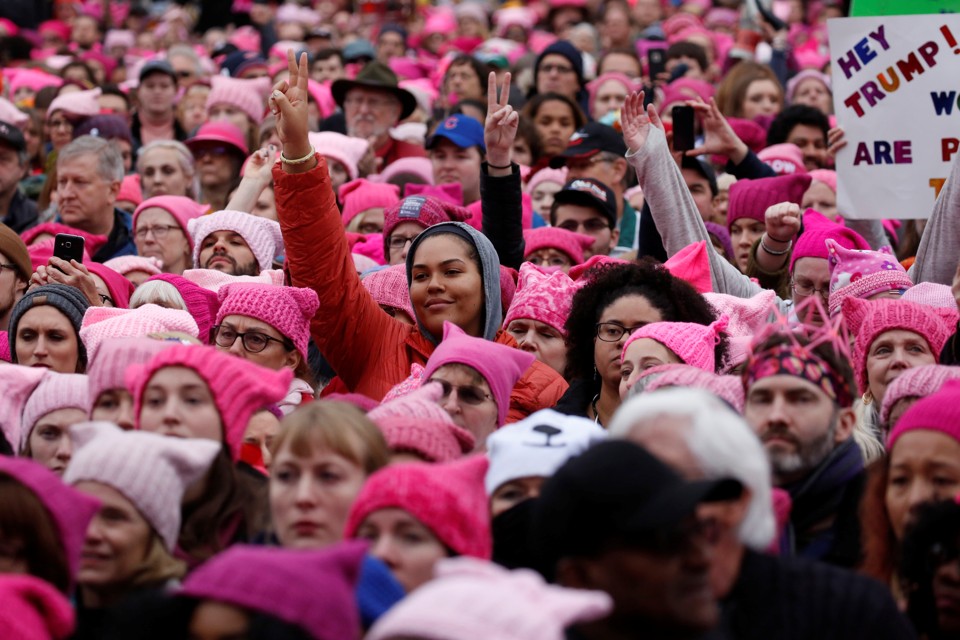 Black hats are just anarchists.
What the site doesn't mention is her conviction of kidnapped 62-year-old real-estate broker Thomas Vigliarolo.
Donna and six of her friends held him for ransom, before eventually killing him. While waiting they tortured Vigliarolo. They squeezed the victim's testicles with a pair of pliers, beat him, burned him and sodomized him with a metal pole.
When asked about forcibly sodomizing the victim with a three foot steel pole, Hylton replied: "He was a homo anyway."