The Smithsonian Museum is restoring a Horten 229.
The Horten 229 was a single seat jet fighter designed by the Horten brothers, Walter and Reimar, for the German Luftwaffe in World War Two. Three prototypes were built. The Ho IX V1 was an non-powered glider. The Ho IX V2 was a jet powered version and first flown on 2 February, 1945.
Ho IX V3 was to be the production version and was captured by American forces. Designated the H0-229 it is the only remaining airframe in existence. It is this aircraft that the Smithsonian is restoring.
When completed, the Ho-229 will look something like this: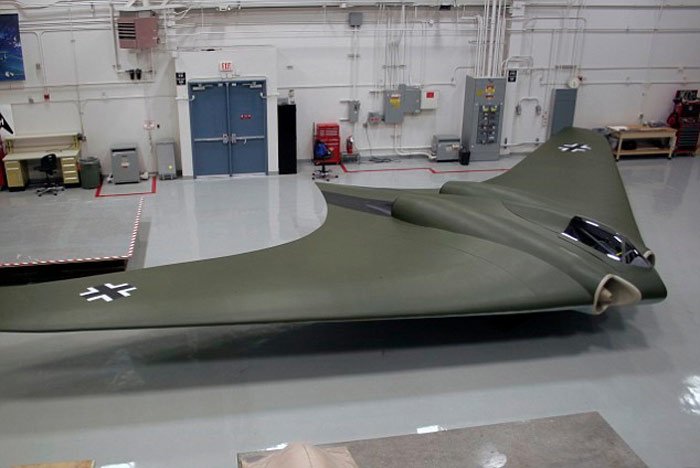 The aircraft pictured above is a REPLICA of a Ho-229, built by the Northrop Corporation.
More info and pictures here.