Watched the Golden globes last night here's our take on what we saw. The good, the bad and the ugly.
Tina Fey and Amy Poehler were spot on as hosts. Their jokes skits hovered right there on the risqué but never cross the line. Then there were the dresses.
What the hell was this? It looks like a sheet and some duct tape.
A brisk Googling of the Internets showed others had the same opinion.
HERE ARE OUR FASHION WINNERS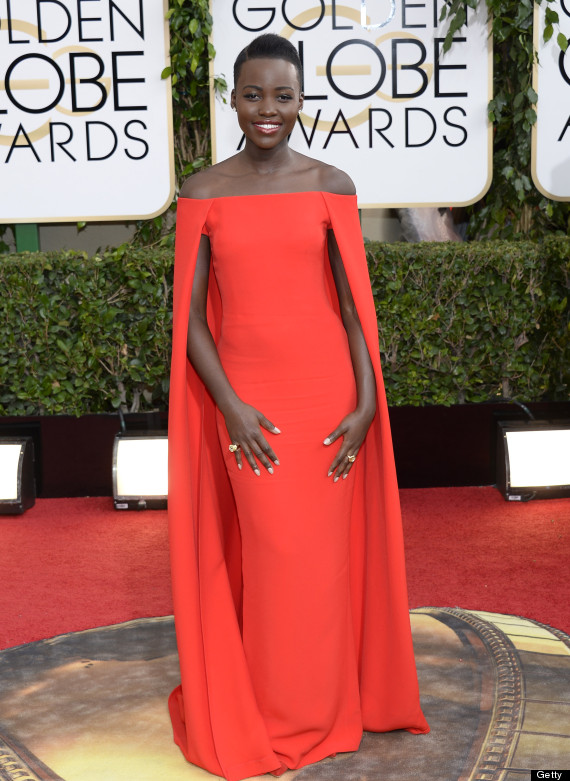 Jacqueline Bisset's acceptance speech will go down in history. It was way better than Sally Field's" You really like me speech" at the Academy Awards. Opinions are mixed on it was she drunk or was she just overwhelmed. We here at the lucky puppy vote for overwhelmed. Give her a break folks what issue 69 or something? Quite frankly I was stunned when her name was announced as the winner I thought she was dead. You go Girl.
[youtube_sc url="http://youtu.be/Vmtd5Chvzrg"]
Jonah Hill and my Margot Robbie got caught with the wrong Teleprompter prompting an improv. Jonah called them on it right away and a quick thinking stage producer saved the day.
[youtube_sc url="http://youtu.be/V3OadEtfM7A"]
Woody Allen won the  Cecil B.DeMille award for outstanding contribution to entertainment.  In a touching tribute to their friendship actress Diane Keaton saying the Girl Scout song "Silver and Gold".
[youtube_sc url="http://youtu.be/y7h844JQO-M"]
Actress Emma Thompson took to the stage as a presenter but didn't want to wear shoes or stop drinking. It looks like a fun time was had by all.

[youtube_sc url="http://youtu.be/CF4DjPNCVJI"]
Last but certainly not least Jaret Leto won  Best Performance by an Actor in a Supporting Role in a Motion Picture for his work in the movie Dallas Buyers Club. and wins our vote for Best Hair.
[youtube_sc url="http://youtu.be/ykLJcWeOhBg"]