President Obama called Sandra Fluke, the law student who Rush Limbaugh called a slut and prostitute for her statements about birth control, this afternoon to apologize for the personal attacks against her, and thank her for her participation in yesterday's congressional committee. The White House issued the following statement:

"The president called Georgetown University law student – Sandra Fluke* I think is actually how you pronounce it — because he wanted to offer his support to her. He wanted to express his disappointment that she has been the subject of inappropriate personal attacks and to thank her for exercising her rights as a citizen to speak out on an issue of public policy. And it was a — it was a very good conversation. The fact that our political discourse has become debased in many ways is bad enough. It is worse when it's directed at a private citizen who was simply expressing her views on a matter of public policy."
The disparaging remarks the President made about prostitutes has enraged the sex worker community. American sex worker activist organization, COYOTE has called for nation wide protests calling on the President to apologize for his remarks. Nevada brothels are planning an "Occupy Fremont Street" in Las Vegas.
Las Vegas hooker Laquisha "Cinnamon" Jackson was quoted saying:
"It's a damn shame that Obama is talking shit about us. We work hard. We pay taxes. We vote too, so the motherfucker best watch his mouth."
As the backlash spreads internationally, hookers of the world are united to voice their outrage.  Protests have occurred in Germany, Australia, the United Kingdom and Iraq.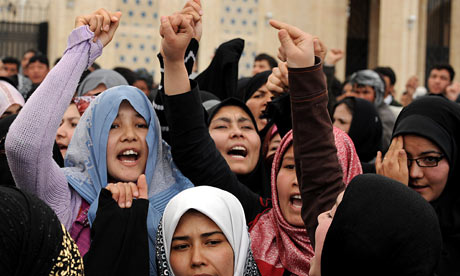 There have been reports of sporadic unrest among sluts. However, there seems to be a lack of unity and organization on their part.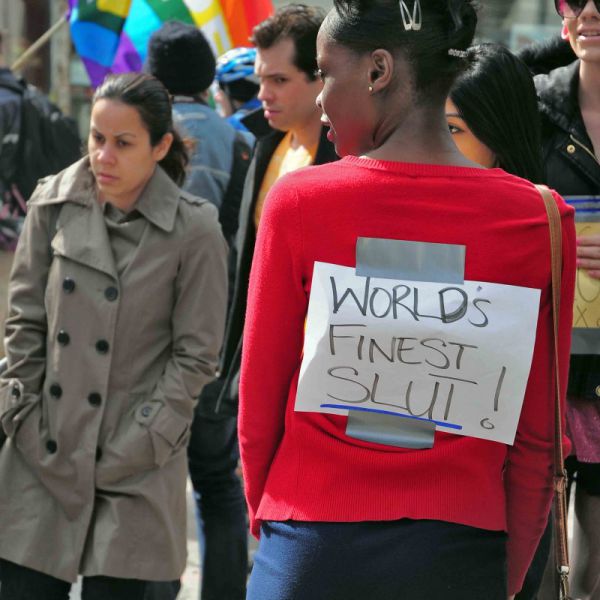 In a touch of irony, at least one company, a mattress retailer called The Sleep Train, has said it will no longer advertise during Limbaugh's radio show due to the negative comments.
In related news, President Obama's Hawaiian golfing buddy Robert "Bobby" Titcomb has been arrested with four others  as part of a Honolulu undercover sting operation.  Titcomb faces charges of soliciting for prostitution. 
Titcomb, an airline employee and commercial fisherman, has been friends with the president since they attended Honolulu's elite Punahou School together in the 1970s. He visited the White House in August 2010 for Obama's birthday, when he was included in a round of golf with Obama's closest friends at the links of Andrews Air Force Base. Afterwards Titcomb, among other friends, joined the president for a barbeque at the White House.
When the Obama family vacations in Hawaii over the Christmas holiday each year, they traditionally spend a full day at Titcomb's North Shore home, jet-skiing, grilling, and playing volleyball. In December the Obama family spent nearly the whole day at his home. Titcomb is also included in the golf and basketball outings of President Obama while in Hawaii.