Virgin Airlines CEO , Sir Richard Branson made a bet with Air Asia owner   Tony Fernandes.  They had wagered on which one of the their Formula One racing teams would cross the line first in their debut season of the 2010 Formula One Grand Prix, in Abu Dhabi.  The loser would have to serve as a flight attendant on board the winner's airline.  "It's true we both had Grand Prix teams and I was absolutely certain that I was going to win, and I thought it would look very fetching for Tony to be in a Virgin Atlantic stewardess outfit," Branson said.
"Something went wrong," he added.
Legs shaved? Check  Lipstick applied? Check.  True to his bet, Branson suited up in Air Asia livery and served coffee, did the preflight safety briefing and made flight announcements on a regular flight  from Perth to Kuala Lumpur.  Flight   D7 236, airfare $522 for a round trip.

Fellow attendants donned blonde wigs in solidarity with their new "Hostie".
"As Tony said we had a fun day, glad to have got his bet over and done with, and I'm looking forward to getting back into my own clothes," Branson said.
The event also raised money for Starlight Children Foundation.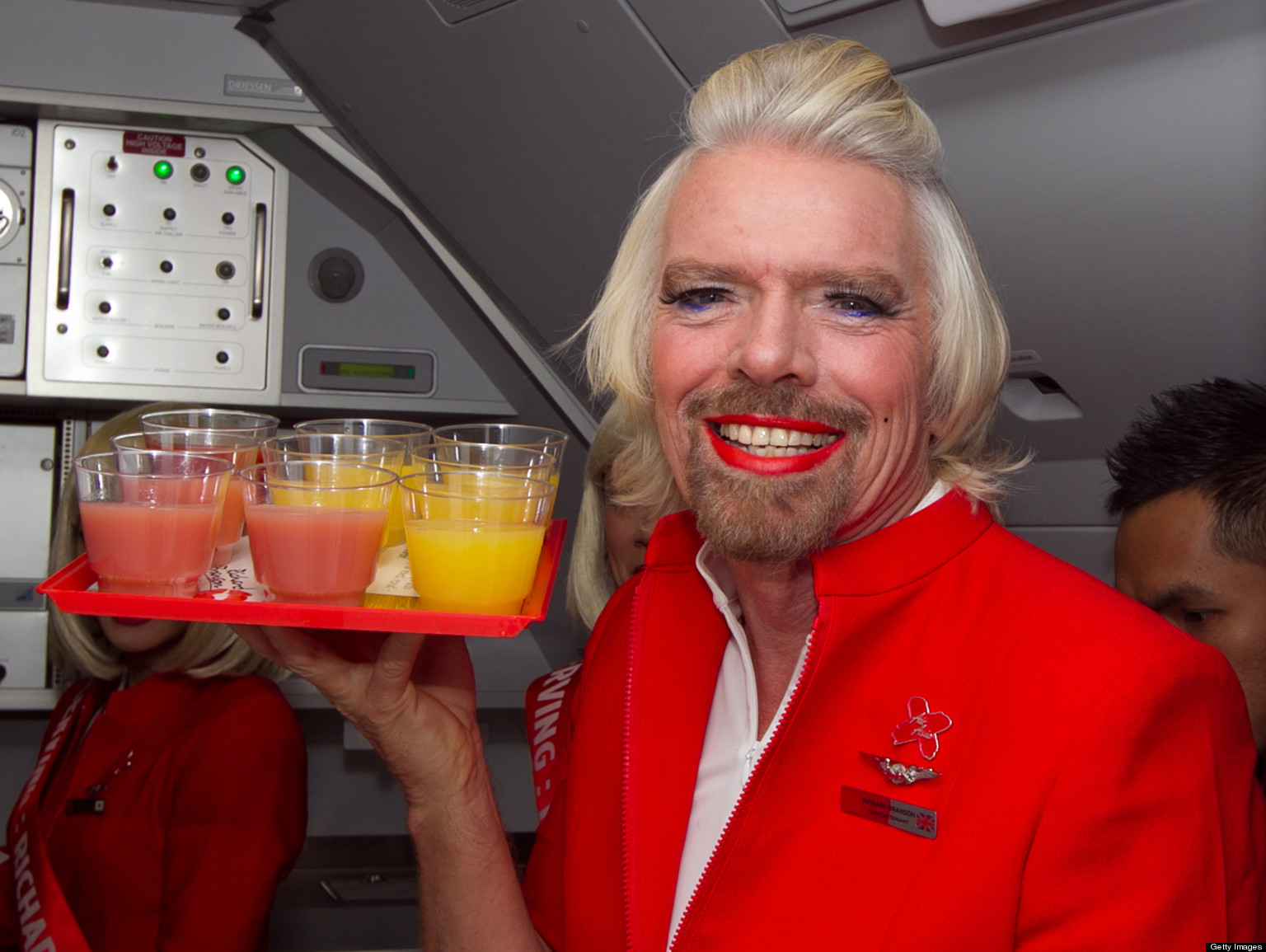 [youtube_sc url="http://youtu.be/yXFxtGzwTA8″]