Are you going to spend five bucks this month?  Do your read The Lucky Puppy?  Here's the Challenge….
I'm looking for Patreon Patrons.
We're talking about becoming  a Patron for five bucks a month.
Would you be interested in a one time $5.00 patronage to read some of my better posts.
SHIT THAT WILL GET YOU KICKED OFF OF FACEBOOK
It got by the NBC censors in 1968, but not the Nazis @ Facebook.
These videos are within youtube's community standards. Do not click on videos if children are present.
WHY HELP THIS GIRL GO TO COLLEGE
Rosie needs your support in college and here's why.
I saw her in a bar one night. She was looking fine, so I walked up to her. I said, "I'd like a little pussy."
"Me too," she replied, "Mine is as big as a hat."
BECOME A PATRON AND HERE'S WHAT WE'LL DO FOR YOU.
Memes
$5 or more per month
News Article
$10 or more per month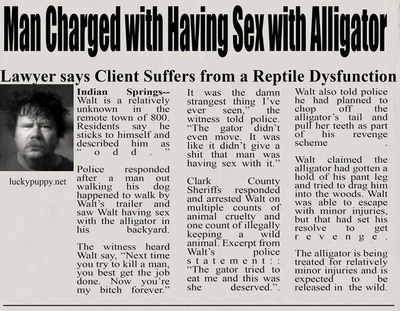 Your Own Video
$20 or more per month
You get to star in your own video of up to five minutes. You have to provide a video of yourself.
Still not a Patron? Leave a comment about what it would it take for you to become our Patron.